Are you getting
a return on
investment
from employee
training?
Skilly is a unique online upskilling tool for business based on the idea that practice embeds new skills.
We help you deliver and track the essential skills your employees need with our ultimate interactive learning platform.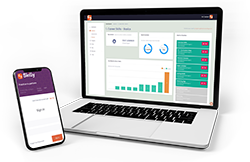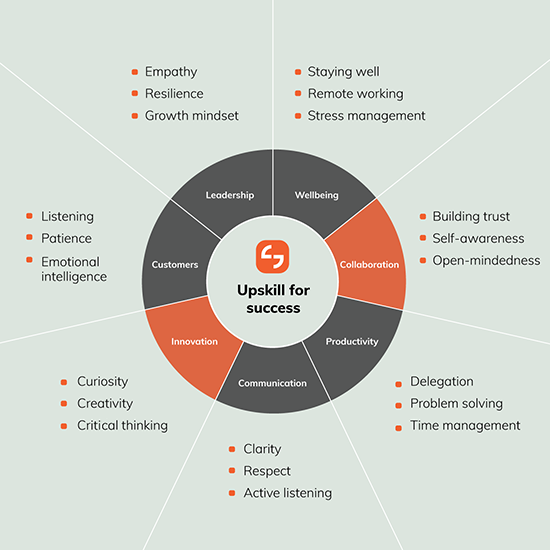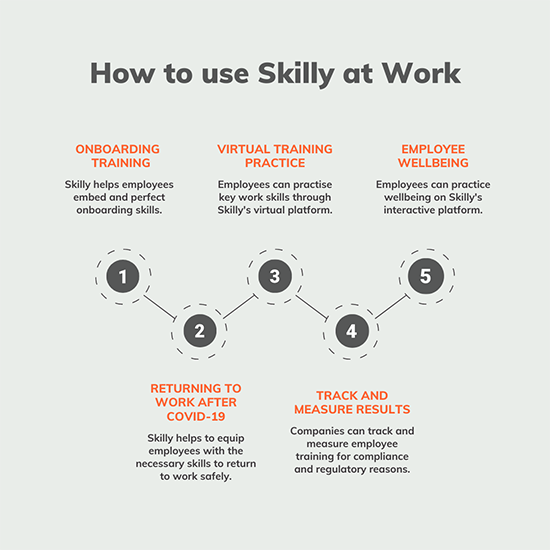 Why Skilly?
Soft-skills in business are the differentiator but remain one of the hardest to embed with learners. Like any skill, higher levels of proficiency only come with the practising of skills.
It's now essential for you to track and report on the engagement levels and delivery progress of any upskilling programme, which can be an administration-heavy and time-consuming process.
This is where Skilly comes in...
How does it work?
Skilly is online and customised for your company. It starts with assessments, establishing baseline competency to assign targeted practices to build the employees' knowledge. Employees then commence practice programs, and you monitor overall performance and progression.
Skilly provides opportunity to combining micro-learning with activities to upskill, rather than delivering a course once and never returning to the content.
In real-time, you observe engagement levels by viewing employee reflections on their practice activities in Skilly. Their history, skill content and learning are all in one place. A simple dashboard allows you to track progress and provide timely feedback to motivate and boost morale.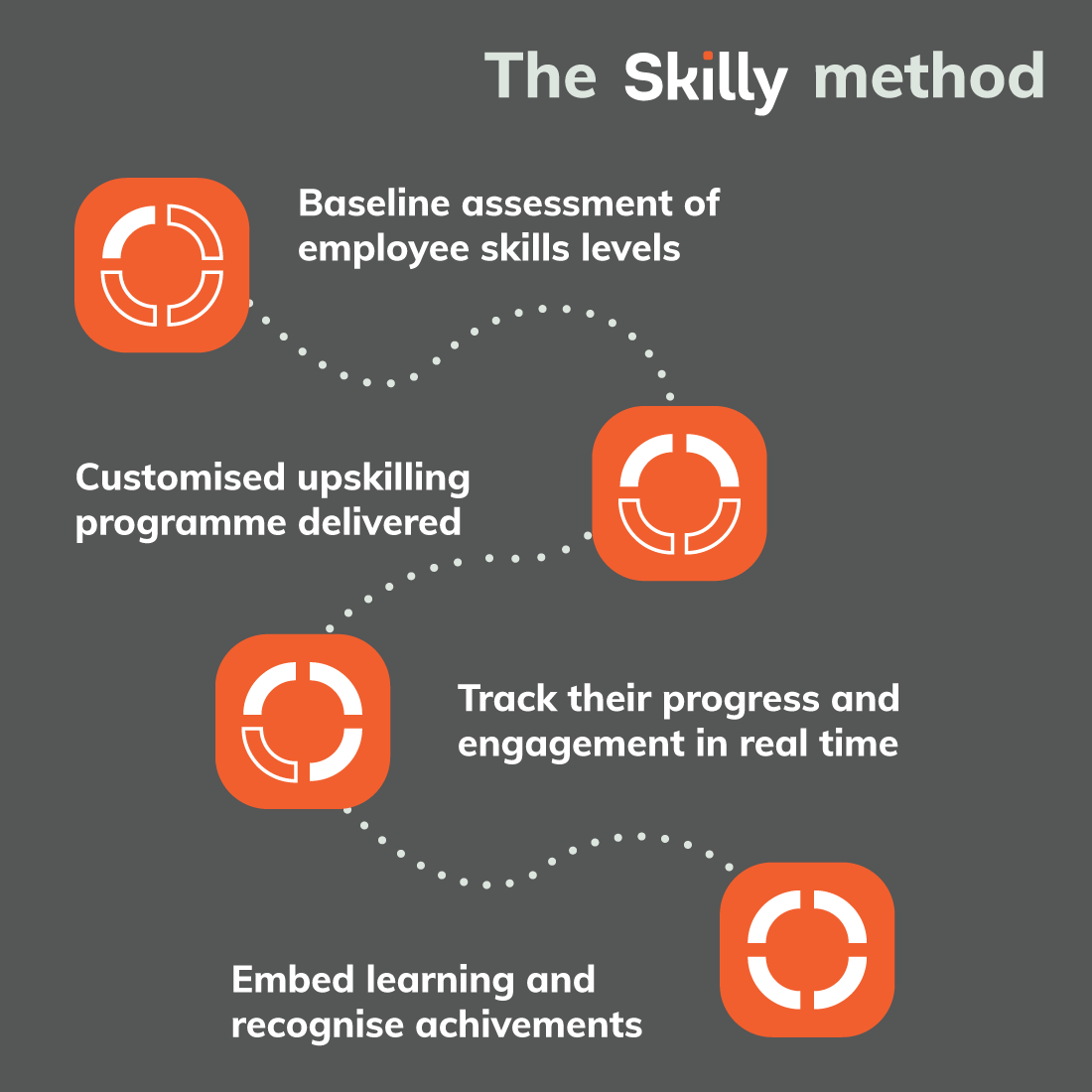 Skilly is a unique cloud software solution enabling you to deliver upskilling programmes to learn and practice to improve performance and track results.
We've built tailored solutions for you, in a scalable, secure environment - because to perform better, practice is the key.
Features
Flexibility - Fully customisable content allows you to deliver the upskilling programme tailored uniquely to your employee's needs.
Reliable reporting - Live data available to monitor and track each employee's development and monitor engagement; you have real metrics on training ROI.
Unlimited content - Use Skilly's content to upskill, with 100s of skills embedded including videos, articles and practices, or use publishing tools to add your content.
Scalability - Use Skilly as a tool by defined team, department or company, we can build the right plan for you and scale-up.
Enhanced engagement - Drive engagement through gamification, employees see their performance and goals and compare against their history and their peers.
Team building - Skilly works as a platform for your employees to engage with each other, most important for those working remotely.