What is Skilly
Our world-class learning software helps you teach skills in business and schools and track learners as they progress and upskill ensuring accountability to practice to embed skills to perform. Skilly is simple, effective and helps you embed the skills you need.
real time reporting to measure the effectiveness of training
cloud-based and customisable to your individual needs
content built for teams to develop and improve soft-skills
wellbeing content in line with the national curriculum
simple for teachers to deploy with pre-built lesson plans
engage and motivate students to practice and embed life skills
skill modules to prepare students for the workplace
simple for tutors to deploy, teach and assess performance
practice skills anywhere anytime at individual pace
See how students learn and practice skills..
Putting wellbeing at the heart of every school...
How we learn
The science behind how we learn shows that the more times a network in our brain is stimulated through repetition of a task, the stronger and more efficient it becomes.
Skilly provides the means to strengthen these pathways of knowledge by reinforcing the lessons taught through continual practice.
Learning never ends, it's a journey through life - and Skilly is your friend for a lifetime of learning.
And that's why Skilly is different…

The Skilly Method
The science of how we Learn..
"Skilly focuses on how you learn instead of what you learn. Skilly is uniquely placed to capitalise on this transition in how we learn. Its unique learning platform is highly adaptable and scalable whilst providing both the coach and learner with a simple tool to engage with learning new skills."
Dr Celine Mullins, Psychologist
Skilly's impact
Skilly is making an impact in improving learning outcomes in schools, colleges and businesses with an innovative approach to how we learn and upskill its technology that is simple, effective and engaging.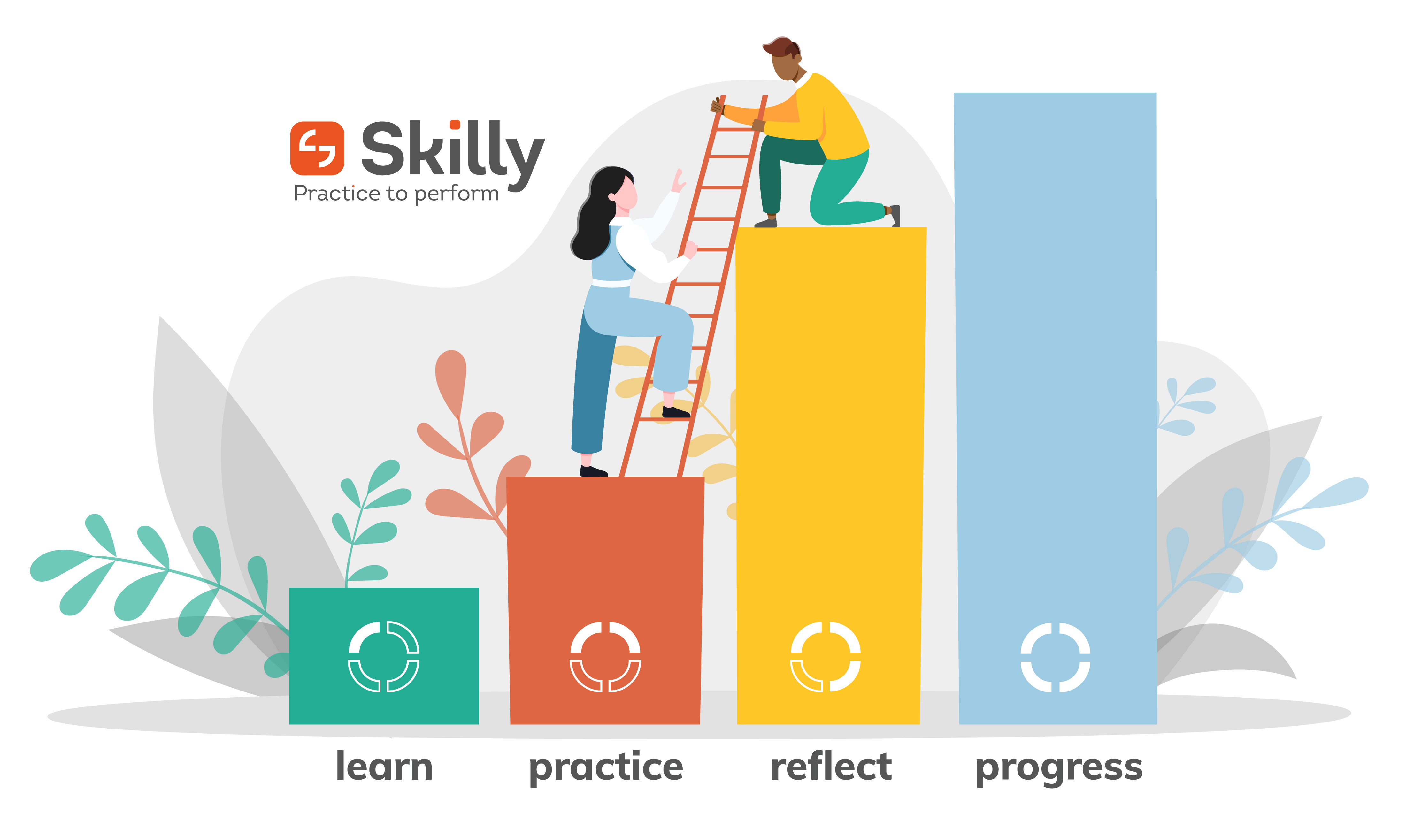 In Schools
"Skilly is highly customisable and gives us an effective digital solution to deliver wellbeing skills to support and develop our students"
Cormac Flynn, Inver College, DEIS school
In College & Beyond
"Skilly enhances the engagement and learning experience for our students, focusing on self-assessed skill practice, which reinforces and helps to embed the skills we are teaching.. Skilly is an excellent solution to support the students to focus on the actual soft skills they need in their future career."
Edel Caraway, Lecturer University College Dublin
Read More Reviews