Skilly engage leading Edtech research Centre Learnovate, to collaborate on Wellbeing research programme for schools
15/11/2021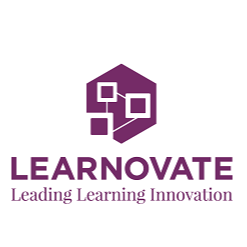 Skilly is delighted to announce its collaboration with Learnovate to evaluate how its digital learning solution can further support the well-being of students in schools everywhere.
Skilly is an education technology start-up that provides a digital platform to support schools, teachers and students in enhancing student wellbeing by developing skills through guided exercises that encourage practice, repetition, and reflection. The fully customizable platform aims to offer principals, teachers and students the opportunity to develop the soft skills that enhance wellbeing at a school, class and individual level.
Commenting on the announcement, Shane Maguire CEO, Skilly said "Wellbeing is moving centre stage in the development plans in our schools both in Ireland and Internationally. The UK government have pledged to put Wellbeing at the heart of everything we do in schools.
We need innovative solutions to engage and motivate digitally native students in developing and practising their wellbeing skills. We are excited to be collaborating with the Learnovate team with their research expertise on this key topic at a very critical time as we battle the pandemic"

Learnovate is a leading research and innovation centre focused on EdTech and learning technologies which has one of the richest concentrations of EdTech expertise in Europe.