Raquel Boso Perez joins the Skilly Advisory Team to accelerate student relationship & wellbeing development programmes
01/09/2021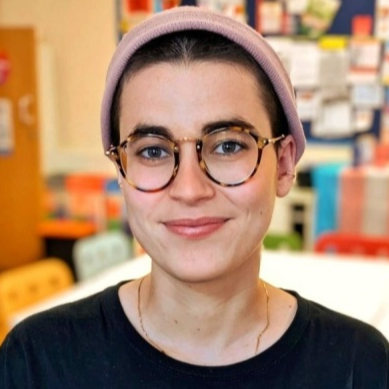 Raquel is a public health researcher interested in investigating sex, sexuality and relationships. She is currently undertaking a PhD exploring young people's sexual wellbeing. She has 6 years of experience facilitating sex and relationships education (RSE) in school, youth groups, universities and community sexual health drop ins. Additionally, she has worked with LGBT young people and survivors of sexual violence providing one-to-one emotional support.
"I am excited to be working with the Skilly team at this time. Their innovative learning platform, including the wellbeing content allows students to practice and share their reflections on critical soft skills they need. As the content is broken down and delivered digitally its far more engaging for the 'digitally native' student and really supports them is developing these critical life skills.
There is a growing recognition that we need to do more to support students wellbeing in schools and Skilly offers an effective and scalable platform that can help the school to track wellbeing development whilst supporting each individual student needs."
Commenting on the announcement Shane Maguire, Skilly CEO said ' We are delighted to welcome Raquel with her broad range of relationship skills and research experience to join to extend the development of our wellbeing programmes.