Clonturk Community College and Skilly partner to measure and track student SPHE Skills Development
01/03/2023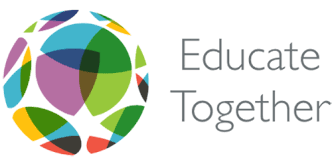 Skilly is delighted to announce its partnership with Clonturk Community College to deliver its market-leading Wellbeing measurement and tracking solution for junior cycle students.
Clonturk is a leading secondary school in North Dublin and is a member of the CityofDublinETB and Educate Together Community.
Commenting on the announcement, ​Kerrie​ Whelan, Vice Principal of Clonturk Community College, said :
'Skilly has created an innovative solution for students, teachers, and the school to track our students' engagement in developing the skills that underpin their development and Wellbeing. The lessons are delivered in SPHE.
Students engage in self-reflective learning practices aligned with the SPHE curriculum. This gives us essential data on their progress and their impact.
We are excited to introduce this programme to our community and leverage many exciting features, including connecting parents with their student's well-being development when Student Wellbeing is under increased scrutiny.
Commenting on the announcement, Shane Maguire, CEO of Skilly, said,
"Students cannot learn wellbeing skills from a textbook; they need to be owned by the student, repeated and practised". Our software makes that happen in schools safely and effectively for the student. We look forward to collaborating with Clonturk Community College to support the enhanced development of their students' Wellbeing and life skills over the coming years.